127-acre development plan on the table at Slinger | Washington Co. Business News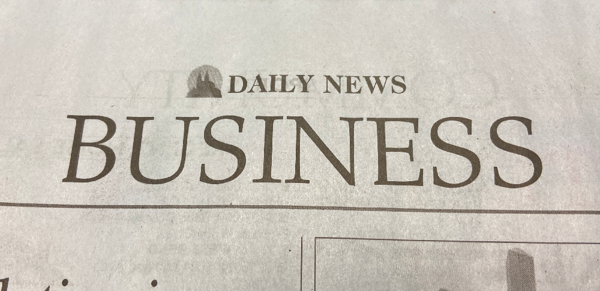 SLINGER – A 127-acre development planned for Slinger last year fell through, but the village is hoping to bring in a new developer who will better meet its goals.
Last year, Neumann Developments submitted a mixed-use development plan on approximately 127 acres at the southwest corner of Highway 60 and Interstate 41. The land comprised approximately 61.89 acres currently owned by the Hetzel family and a 65.36 acre parcel owned by the Slinger School District.
In recent weeks, this proposal has fallen through. Slinger School District Superintendent Daren Sievers said this week that the purchase agreement between Neumann and the school district fell through because Neumann's development plans weren't working for the village.
"The agreement with Neumann is officially terminated," Sievers said Thursday, on his last day as superintendent.
Village administrator Margaret Wilber said the village had spent months working with Neumann on the proposed development which began last year, but the village and developer had been unable to find a plan that works for both parties.
"We really tried to find a way to make it work," Wilber said.
"The biggest (concern) was that the Village Board is very focused on commercial and industrial development there, and not so much residential, and Neumann is a big residential developer, so there wasn't a lot of common vision there. -down," Wilber continued.
A concept plan site map submitted by Neumann for the project in January showed 10.51 acres for commercial, immediately at the corner of Interstate 60 and Interstate 41. There were 37.11 acres marked for residential. on the west side of the parcel and 39.55 acres for business. parking space on the east side, along the highway. The rest of the area included a park and various other open spaces.
The maps show 101 single-family residential lots and space for 92 townhouses in a multi-family section, for the residential sector.
Wilber said later versions were developed with different land use ratios, but Neumann maintained the residential focus. The village council discussed the issue in a closed meeting on June 20, and came up with the plan. "The village council concluded that it could not proceed in this configuration," Wilber said.
Although this plan failed, the village hopes that new proposals will soon be presented. Sievers said the Slinger School District has had two other parties express interest in the school district's property, and the village has also been in contact with other developers.
"(Village President) Scott Stortz has started talking to other developers and there's a lot of interest out there," Wilber said. "Scott thinks there are very solid options, that something is going to come up soon."