Ashcroft promotes Fran Reid to partner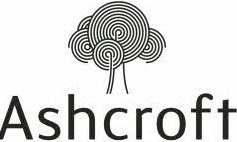 The Ashcroft Partnership has announced the appointment of Fran Reid as a partner.
Reid will continue to lead Ashcroft's audit offering and support a broad range of commercial client services, based in their new central Cambridge location.
According to the firm, Reid joined Ashcroft in October 2019 on the cusp of the BKL spinoff and worked alongside the founders of the company to develop the business services offering under the Ashcroft LLP name.
As an auditor, accountant and business consultant, Reid has over 30 years of experience supporting small and medium business owners in a variety of industries.
Dominic Anthony, Managing Partner, said, "Fran is a great addition to the partnership table. We pride ourselves on being GPs who are able to advise entrepreneurs on a wide range of issues as they progress on their journey and Fran manages to make this effortless.
"In addition to the insight she brings to clients, her internal leadership skills and perspective have been invaluable over the past 18 months of Ashcroft's own journey and will continue to be so as we witness a new one. growth in the years to come. "
Reid added, "It has been a hectic couple of years, but the energy and enthusiasm with which this partnership meets the challenges makes it a great place to practice and provide customer service. I am delighted to be named a Partner and to continue to work with the wonderful team and clients we have here at Ashcroft "