Australia's first center dedicated to Indigenous businesses and entrepreneurs opens in Victoria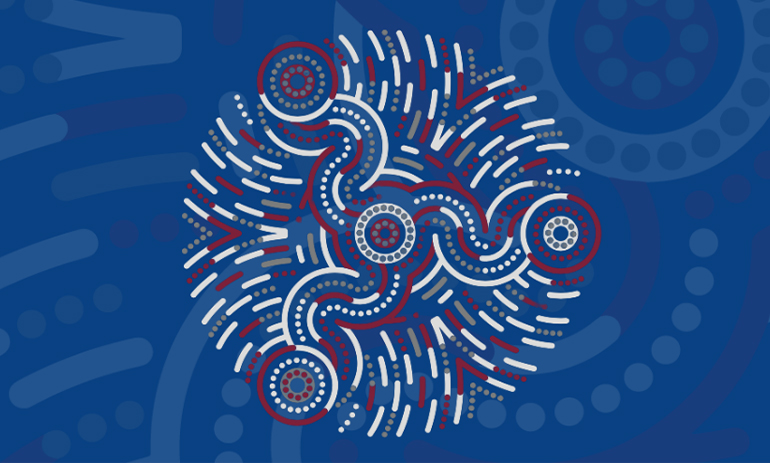 Indigenous businesses contributed $ 4.88 billion to the Australian economy and created 45,434 jobs in 2018. The Dilin Duwa Center for Indigenous Business Leadership team is keen to see these numbers increase.
The Dilin Duwa Center for Indigenous Business Leadership opened last month in partnership with the Melbourne Business School and the Faculty of Business and Economics with the aim of putting Indigenous entrepreneurs on an equal footing with non-Indigenous entrepreneurs.
Each year, Indigenous businesses make a significant contribution to the Australian economy, however, delivering business education programs to Indigenous entrepreneurs is a difficult endeavor.
By creating Dilin Duwa, the hope is that indigenous business leaders can get what they need to make their businesses even more successful.
The name Dilin Duwa means "eternal flow" in the Woi Wurrung language of the Wurundjeri people, on whose lands the center is located.
Associate Professor Michelle Evans is director of the center. She says that in many ways the center is an extension of the success of the university MURRA Indigenous Affairs Program.
MURRA is at the heart of Dilin Duwa
MURRA was created by Evans and Professor Ian Williamson, a decade after Evans first arrived at Melbourne Business School as a doctoral student.
"Ian and I started discussing how to find a way to create a pipeline for a flow of incredible Indigenous talent to fit into an MBA program," Evans told Pro Bono News.
"We thought of launching this by creating the MURRA program, where we would bring excellent [Indigenous] entrepreneurs who already run businesses but have not had access to business training.
Since its launch in 2012, nearly 200 Indigenous entrepreneurs and managers have taken the program and learned everything from strategy and finance to marketing and leadership.
While MURRA will remain Dilin Duwa's premier program, Evans says the center will offer online programs, short courses and 60-minute masterclasses.
The current program (online only at the moment due to lockdowns) is varied and was inspired by MURRA alumni as well as Evans' experience in business training in regional towns.
The plan is that once Australia opens, Evans and the team will host a series of Dilin Duwa business training workshops in the Australian region – with Broome, Alice Springs and Cairns at the top of the list.
"I think that's where universities can really get the hang of it," Evans says.
"The social purpose of higher education is really to be in the service of knowledge building with communities, sectors and industries and to ask ourselves' how can we make business education more accessible and culturally safe? ""
Dilin Duwa and the importance of research
Along with business training programs, the centre's partnership with Melbourne Business School and the Faculty of Business and Economics will play an important role in further research on the Indigenous business sector.
Earlier this year, Evans and an expanded team of researchers worked with Indigenous trade data custodians and the Melbourne Institute to organize the first Overview of Indigenous businesses. They also developed the Indigenous Business Longitudinal Analysis Data Environment (I-BLADE) 1.0 – a project the center will continue to work on.
The Indigenous Business Snapshot demonstrated how important Indigenous businesses are to the Australian economy.
He looked at 3,169 businesses listed in major Indigenous business registers – Supply nation, ORIC register and the Directory of Aboriginal businesses from the Victorian era – and calculated their gross income.
"We got a figure of $ 4.88 billion, and that was only a partial representation of a much larger economy because not all Aboriginal and Torres Strait Islander businesses are registered," said Evans.
"We really want to continue to develop a broad representation of not only small businesses, but also indigenous companies and community-controlled organizations. The snapshot showed us that 45,434 people were employed by aboriginal businesses, which is a pretty incredible economic impact. "
The education sector needs to be more inclusive
Evans hopes Dilin Duwa will not only open the University of Melbourne and Melbourne Business School to Indigenous Australians, but encourage other business schools to do something similar.
"We are really [need to] think about how to make our educational offerings much more accessible and pay special attention to what needs to change within the business school in order to create much more inclusive student cohorts, "she says. "
You can read more about Dilin Duwa, here