Best budgeting apps for 2021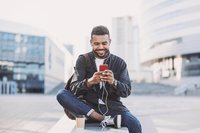 Just as there are different types of budgeting methods, there are also different types of budgeting applications. Here are the most common types of budgeting apps you'll find.
Free budgeting apps
A free budget app is an app that you can use without having to pay monthly or annual fees. Fortunately, if you are looking for the best free budget app, there are a lot of options available. Keep in mind that in many cases budgeting apps offer both a free version and a premium version with more features.
Paid budgeting apps
A paid budget app is a paid app. This is usually a monthly or annual fee, and you can often get a discount if you pay for a year in advance.
Expense Tracking Budgeting Apps
Expense tracking budgeting apps connect to your financial accounts, such as your bank account and credit card accounts, to help you monitor your spending. They track your transactions and group them into categories so you can see where you're spending the most. It is the most popular type of budgeting app. Most of the best budgeting apps are based on expense tracking systems.
Zero-sum budgeting applications
The zero sum budgeting system is all about finding a goal for every dollar of income you have. These can be bill payments, savings goals, debt, and anything else you spend money on. Zero-sum budgeting apps are an effective way to see where all your money is going and avoid wasting it. This makes them especially useful for consumers who are short of cash or trying to repay debts. You Need a Budget – YNAB is a popular and highly rated zero sum budget app.
Budgeting apps for investment / retirement planning
There are many budgeting apps that let you connect your investment accounts and track your net worth. However, the applications of investment budgeting and retirement planning go even further. They have tools designed to help you monitor your investment portfolio, assess its performance, and make sure you're on track to retire at the age you want.
Budgeting apps for couples
A budget app for couples is designed for two people to use together. These budgeting apps typically allow partners to create personal and shared accounts. Zeta is widely regarded as the best budget app for couples.