Beyond the Boardroom: Champaign County Clerk Aaron Ammons | Entrepreneurs
Long before he became Champaign County's first African-American employee, AARON AMMON was Champaign Central's first option as time went on and Tom Croy's Maroons needed someone to reverse an outside shot.
Over twenty years later, Ammons still keeps a Wilson nearby in his office – as you may have seen in his Facebook voting videos – and boasts one of basketball's all-time greats- ball among its two business models. .
"LeBron James and Jay-Z," Ammons says. "Not only are they financially successful, but I admire their ability to overcome poverty and stereotypical views of black men from low-income families and to balance the pressure of such important positions."
As he nears the fourth quarter of his first term as county elected official, Urbana State Representative's husband Carol Ammons took time to answer questions from Editor Jeff D'Alessio in the 90th installment of our weekly quick read highlighting leaders of organizations large and small.
---
I'm thrifty in there … I sometimes go to the barber to support myself but I have been cutting my hair for 20 years; I grow my own vegetables because I love gardening and really like not having to buy produce that I can grow myself; I'm trying to have the purchase of a pair of shoes to get the other pair for half price at Shoe Carnival, and since I don't eat meat, I try to have food combos in restaurants for cheaper .
I can't live without my … juice. I've been juicing for over a year now and feel like my day is incomplete without at least a few cups of fresh juice.
My only unbreakable rule in the workplace is … do not lie.
My philosophy on meetings is … be on time, share useful information, create and foster an environment where everyone feels valued, talk to any elephant in the room, and don't go longer than necessary.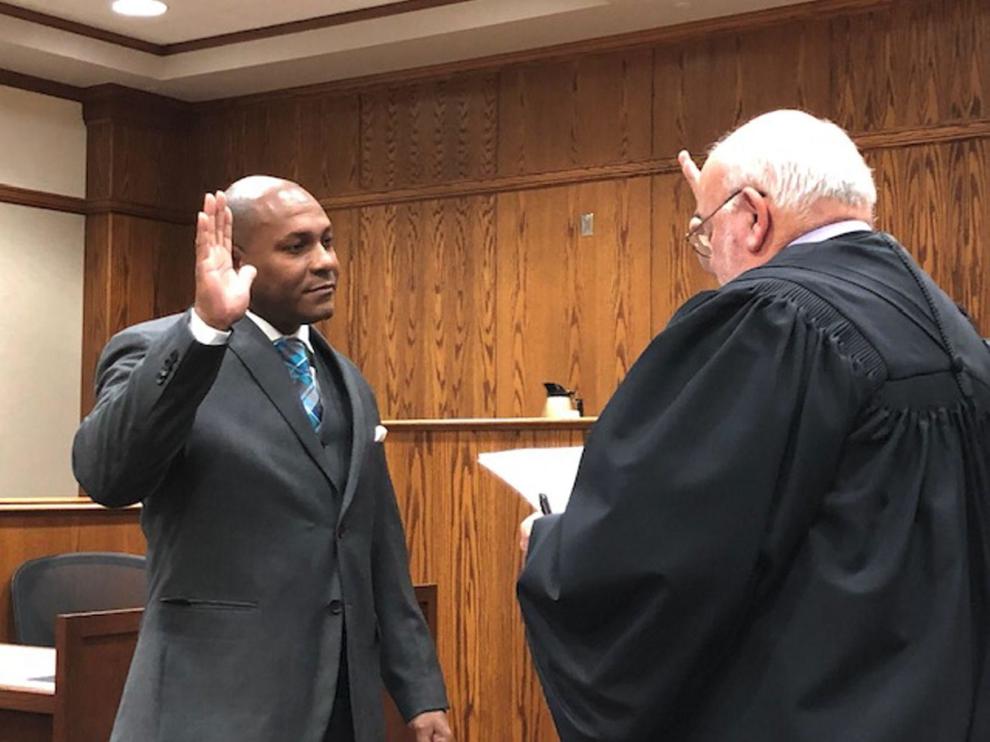 My one favorite moment of all time at this job was … when a young woman came to get a birth certificate and took her 4-year-old son with her.
He saw my picture on the wall and asked me if I was the president. He was delighted to see someone who looked like him on the wall so the staff let me know and I was able to introduce myself and take a photo with him.
I'm also quite happy with the implementation of the postal voting strategy and process, which resulted in 30,000 voters voting by mail and Champaign County being the first county in Illinois to have drop boxes. for voters.
Overseeing the largest and most polarized election in Champaign County history, during a global pandemic, is also pretty special.
The hardest thing about being a leader is … the reason I love educators and teachers – to have the patience to educate and not to be personally offended by a person's lack of knowledge.
The biggest business risk I ever took was … candidate for the post of county clerk. Being the first African American to hold this office breaks yet another racist glass ceiling, and being the first Democrat in 76 years allows for a more progressive view of voting instead of the typical voter suppression we've seen with previous administrations. republican.
As for the last luxury I indulged in … I've always wanted a nice truck. After my son Amir decided to sell his horses, we swapped his truck for a nice F-150 Lariat and I love this.
It's gray, fully loaded and after driving it all the way to Wyoming – Yellowstone – I named it "The Gray Goose" because it's smooth and it flies.
The most beneficial college course I have taken is … too hard to say because many of them were really beneficial.
I enjoyed Micro-Econ very much at the University of Illinois but also enjoyed several courses in Parkland and Eastern (Illinois). Each class has been beneficial because I love to learn.
Micro-Econ was a challenge and I had to change my thought process in order to overcome my anxiety about the "too hard" course. I doubt that I will need to use the slope again in my life, but the opportunity cost comes up quite often.
Most importantly, the work I had to do to pass the class increased my confidence in my ability to adapt and surpass myself.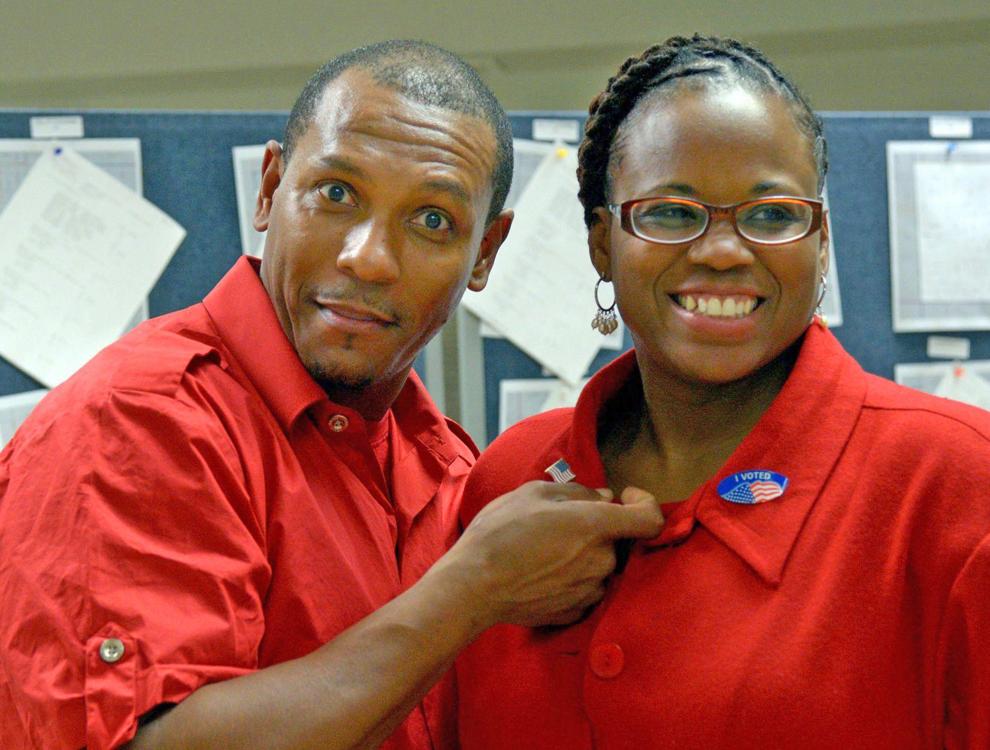 I am up and to them every day by … 5:30 a.m. to 6 a.m. I can stay awake until midnight and still wake up around 6 a.m.
My exercise routine is … a daily routine. That doesn't mean I do all of this every day. MDR.
First, a glass of water at room temperature. Second, get a yoga mat and do a stretching video. Third, the Pilates video – full body or abdominals. Fourth, 20 minutes or 100 calories on the elliptical. Fifth, two minutes of skipping rope. Sixth, one minute of shadow boxing and light weight lifting. Then walk the dog / ride a bike if the weather permits.
The worst job I ever had was … work for a pavement company for about a month. Although I learned to lay out and a little bit on the asphalt, it was hot, smelly and not very welcoming to me.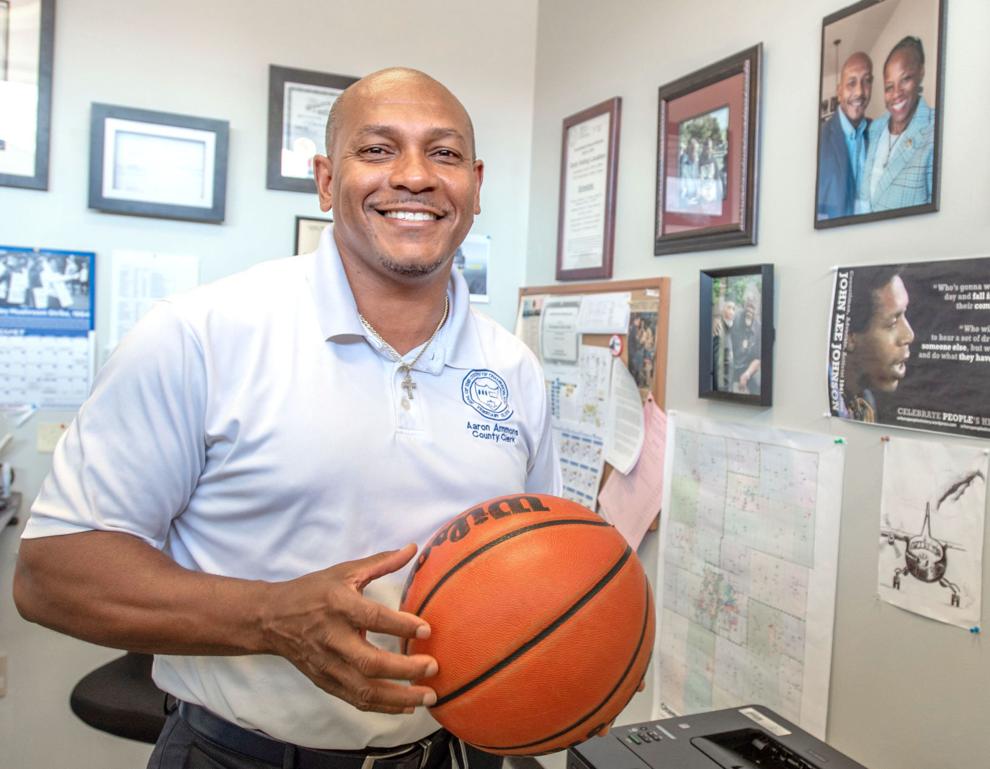 On a scale of 1 to 10, the impact of the pandemic has been a … 10. Professionally this challenged me because my staff and I have been on the front lines of this pandemic since day one. We treated thousands of voters in March 2020 long before guidelines on masks, social distancing and vaccines were firmly in place.
It has changed the way we do business in the office and in the polling stations.
One hundred and fifty election judges have decided not to sit before the election. Polling stations have denied us access to the locations we have been using for years. And of course, staff have been impacted by child care needs, kids returning from school, other important people made redundant, exposed to COVID and needing to be quarantined.
Then there's the stress of potentially contracting the disease, with friends and family being sick or dying, having to wear masks indoors all day, glass partitions, and constant cleaning of the space. – all leading to transforming a walk-in office into an appointment only.
Yes, definitely a 10.