BIG IDEA: Business Ideas Competition Held in Columbus | Local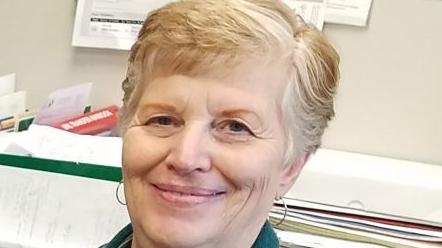 [ad_1]
There is still time for budding entrepreneurs to submit their ideas to the Columbus Shark Tank inspired competition.
The application process is open for the Columbus Central Community College Entrepreneurship Center Big Idea Columbus Competition.
"There are two elements to this. One is that of people who would like to make up their minds and which would be open to any adult who has an idea; it doesn't have to be a start-up. … It could be any kind of idea, "said Doris Lux, director of the Columbus Campus Entrepreneurship Center.
Ideas can include businesses or products; they can be a brand new business or something that was inspired by an existing concept. A business plan is not necessary for the competition, just an idea that may require seed capital and resources to get started.
The other part of the competition will be a Live Pitch Event on November 16, in which the contestants will present their objective.
"They will have a two-minute presentation, then the judges will have time to ask questions. A question can be asked by the public, "said Lux.
It will be a fast-paced event, similar to "Shark Tank," she said. A limit of 12 people will be selected from the applicants, she added.
"Out of those 12, we will have judges who will pick the top five, and then the public will take first, second and third place out of those five," she said.
Anyone can attend the Live Pitch Event, which will be held at the Friedhof Building, 1270 27th Ave. in Columbus. Social time starts at 5:30 p.m. and the competition begins at 6:30 p.m. There will be refreshments available, Lux noted.
"We hope to finish around 8 to 8:30 pm," she said.
The first place prize is $ 1,000, the second place winner will receive $ 750 and the third place is $ 500. Additionally, Lux noted, there will be media packages for print, radio and television advertising and a college package for guidance services.
The Entrepreneurship Center provides assistance to hopeful business owners or product inventors.
"My position is to help people bring their idea or business to life," said Lux. "I'm the business coach, so I'm here to guide them if they want to continue developing their idea for, again, reality. Our goal is to create economic growth in our community by having additional businesses in the community.
The competition is open to any adult. Applications are available at cccneb.edu/BigIdeaColumbus or in hard copy at the Entrepreneurship Center office located inside Bigiron Realty, 4860 33rd Ave. in Columbus.
Applications must be sent by midnight on October 29. The finalists selected for the live presentation event will be notified the first week of November.
"Our hope is that we can work with some of the participants and bring their idea to fruition, and potentially start new businesses in the Columbus area," said Lux.
Hannah Schrodt is the editor-in-chief of the Columbus Telegram. Contact her by email at [email protected]
[ad_2]