Does anyone care about life?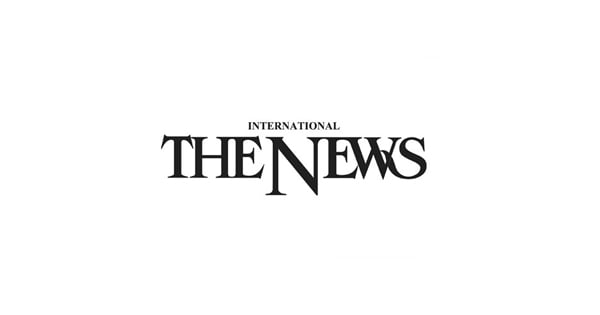 The author is the former secretary of the Law & Justice Commission of Pakistan.
Another brutal murder – this time an 11-year-old girl, who was raped, tortured, and thrown in the toilet of an empty I-10 subway bus station. A precious life tragically cut short long before its time. Many more such cases are likely to go unreported.
The constitution promises that the state will do everything possible to protect life (article 9) and guarantees respect for dignity as inviolable (article 14). What is the value and value of these precious rights and guarantees?
In a 2015 case, commenting on the state of the criminal justice system, former Chief Justice of Pakistan Jawwad S Khawaja briefly outlined the principle and standard of conduct that the rights to life and dignity demand of all of us, both as individuals and as institutions, as a duty of "due diligence to life". It is the duty of care that we owe to each other and that the state owes to its citizens.
Likewise, in the Shehla Zia case of 1994, the Supreme Court of Pakistan endorsed a precautionary approach. Judge Saleem Akhtar argued that "prevention is better than cure", and therefore "In this context, if we consider the problem we are facing in this case, it seems reasonable to take preventive and precautionary measures immediately instead of maintain the status quo… "(para. 9). As such, failure to adhere to a sufficient due diligence approach to life, both preventive and preventive, constitutes a violation of a constitutional and legal standard and obligations.
There is therefore an entirely reasonable expectation that, subject to resource and knowledge constraints, the State will do its utmost, exercising due diligence to avoid any reasonably foreseeable damage to persons and property.
In any incident, then, the question is: was the event or incident reasonably foreseeable? If this is reasonably foreseeable, then those who fail to take the necessary "due diligence for life" precautions must be held accountable and accountable for their failure to implement adequate safeguards and safeguards.
In this latest incident, a question one can ask: given our society and criminality, do these empty unsupervised buildings or these spaces in isolated places pose a risk to public safety? If this issue has never been considered and there is no valid justification for not considering the risk, then it is negligence. If this were to be considered, the adequacy of the state response should be tested in the courts to ensure that they uphold the standards of the right to life and dignity. And when authorities are so reckless with the safety and well-being of others that failure to take the necessary precautions has resulted in personal injury or death, it is criminal negligence. Offenders are required to repair the damage they have caused and / or to punish.
In practice, unfortunately, in every monsoon season people continue to be electrocuted. Roads unsuitable for use lead to fatalities. Too often, there are rail accidents due to the quality of signaling and tracks. There is no effective traffic management system – reckless driving, underage drivers, speeding public and heavy carriers, no insurance. Urban sprawl causes flooding resulting in material damage and loss of life. Regulatory failure results in medical negligence. Children are being killed by falling into open sewers, nullahs and potholes. But rarely is someone held responsible or the victims compensated, which betrays the total absence of any notion of due diligence in our thinking, our governance or our operations.
Such "accidents" therefore continue with such regularity that the state and the government no longer feel obligated to investigate and prosecute the victims or the injured. Nor do they feel obligated to meet "life due diligence" obligations. And in the rare cases where independent inquiries have been carried out – for example, the National Human Rights Commission "The Kasur Incident Regarding Child Abuse: Inquiry Report" – have the recommendations been taken seriously? taken into account by the competent authorities? After the incident, such "accidents" are indeed accepted as inevitable – railroads, roads, open power cables, police, the judiciary all continue as usual.
There are other contributing factors which include a fatalistic religious perspective – due to which "accidents" are rarely pursued legally by victims – underdeveloped legal frameworks and system, particularly tort law; weak accountability and justice systems have all given rise to a culture of impunity that allows such fatal failures to escape accountability. The impact of the Qisas and Diyat laws on public safety should be investigated so that influential offenders cannot intimidate or "buy" to escape punishment. What has been the impact of the Safe Cities initiatives on public safety and investigations?
These "accidents" are not inevitable. The culture of impunity must be ended so that there are real and meaningful consequences for the offender. For this, an effective judicial system is essential, which can quickly, impartially and effectively catch and punish such behavior.
But we tolerate a legal system with a conviction rate for kidnapping around 3%, rape 6% and murder around 28%. These are the 2020 numbers for Punjab, arguably the most resourced province – in reality the conviction may be much lower. It highlights a failing, inefficient and inefficient system, costing dearly in human lives and in security. For an offender, this means that there is a much greater chance that he will escape or escape punishment. For the victim, despite the state's constitutional obligation to provide "inexpensive and expeditious justice" (Article 37 (d)), justice is a huge and difficult struggle.
It is only in exceptional, particularly gruesome or high-profile reported cases, such as the Zainab or Noor cases, that capture the public's attention where the full force of law is forced to fall on someone.
But it is not enough for the Supreme Court to take cognizance of an individual case suo-motu and for the case to be expedited, it must also address the broader "question of public importance" (Article 184 (3)): this who is done to prevent such incidents? As part of the due diligence vis-à-vis the demands of life, have the protections and guarantees of the rights to life and dignity been respected? What is the duty of care in the circumstances?
If we want to appease our consciences and our individual and collective suffering by designating such victims of "accidents", or for that matter soldiers in conflict, as shaheeds, then we must also know that the chahadats impose a very heavy burden on them. state and society. The shaheed's ultimate sacrifice requires society to face its shortcomings, learn, correct itself, and do everything possible to protect itself so that such a sacrifice is never demanded by society again. At the very least, the state must do everything possible, to an extent reasonably proportionate to the ultimate sacrifice, to prevent such incidents.
Sadly, the evidence is that our state is content to perpetuate impunity with weak governance and justice systems that are unable to effectively protect citizens, which in itself is arguably a violation of the rights to life and justice. dignity. It is a state failure on a very large scale.
Parliament and the judiciary must fulfill their constitutional duty and find the moral courage to do the right thing and put an end to this unnecessary loss of life. The Pakistani people have the right to life and to dignity. Parliament and the judiciary must immediately order every organ of the state to immediately carry out what Judge Jawwad S Khawaja called "life due diligence" audits; implement protections and guarantees for life, dignity and security, and end impunity – as we all remember our precious shaheeds in our prayers.