Flats next to Kinsale headquarters are selling for $92m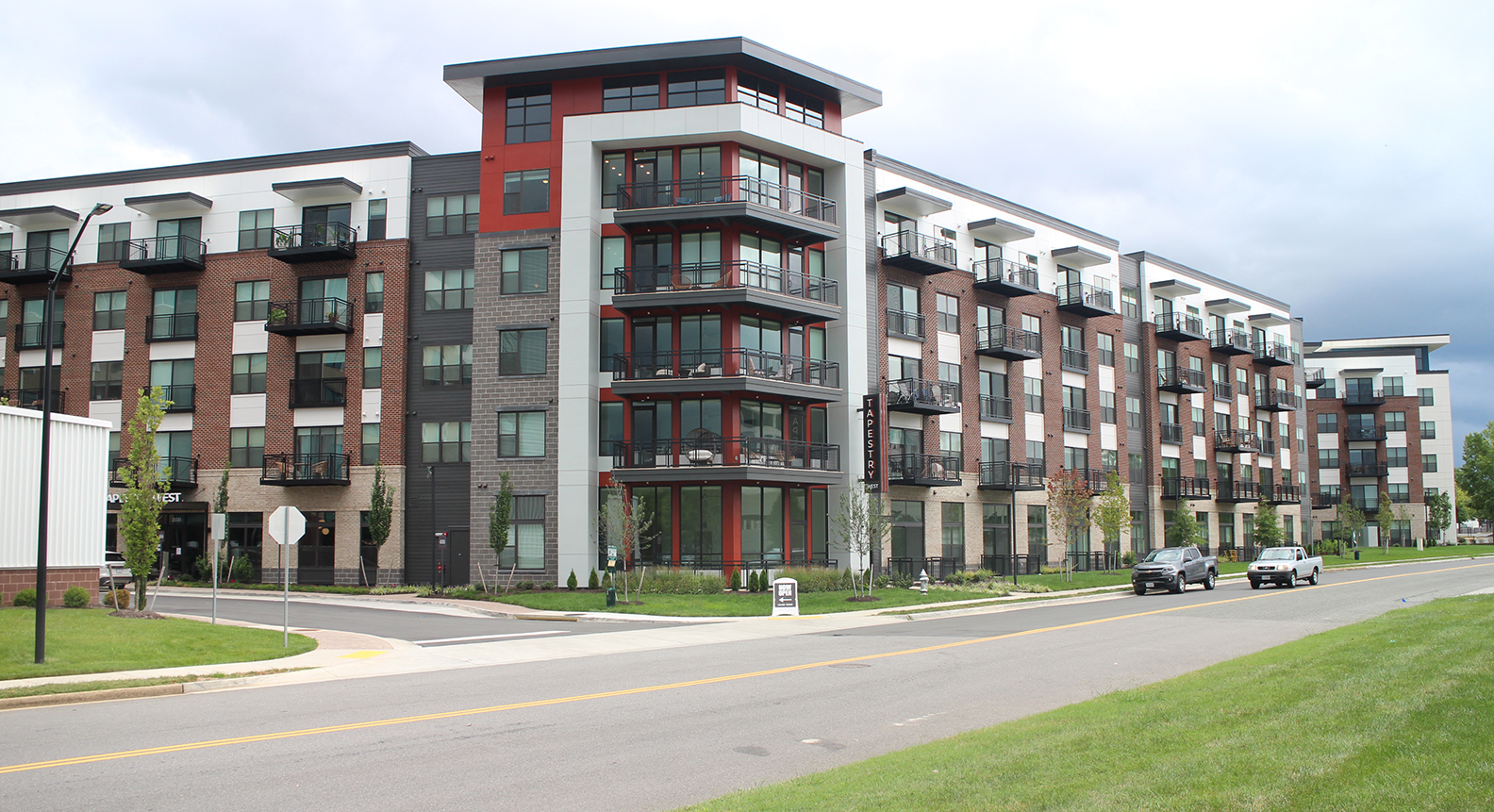 In their fourth local deal together in as many years, a Tennessee-based developer and a Henrico-based real estate company have swapped another newly built apartment in an eight-figure deal that breaks the price-per-door record of the buyer.
Bristol Development Group has sold its Tapestry West apartments in Capital Square for $91.7 million in a deal struck on September 1.
At 262 units, the deal is $350,000 per door, a figure that beats Capital Square's previous price-per-door record that it set last year with its purchase of The Flats in West Broad Village. .
The $111 million transaction, which involved a different seller, amounted to $327,000 per door and was the highest overall price ever paid for an apartment at Henrico.
Whitson Huffman, chief strategy and investment officer of Capital Square, said Tapestry West was worth the price.
"We thought Tapestry West presented a good opportunity to buy a prime asset that demonstrated tremendous rental velocity," Huffman said. "We are also very excited about the format of its product, being a little more vertical in terms of density, located close to Broad Street and close to Kinsale's head office."
Bristol developed the five-story, 275,000-square-foot building for around $50 million, paying $2 million for the roughly 2-acre site that was carved into a larger expanse that now houses the corporate headquarters of insurer Kinsale Capital Group. Construction on Tapestry West began in mid-2020 and doors opened this spring. Henrico appraised the property at $15.6 million in January.
Huffman said more than 115 leases were signed in the 90-day period leading up to Capital Square. The apartments were 70% rented at closing, with average monthly rents of $1,800 for the studio, one- and two-bedroom units.
"Our plan is to continue to lease the rest of the units and to execute our business plan, which is a long-term holding of the asset to realize all the increase in rents and asset value that we look, generally speaking, in Richmond," Huffman said.
While Bristol typically owns around half of the properties it develops, David Hanchrow, the company's chief investment officer, said the circumstances were right to sell Tapestry West to a company to which it had previously sold properties.
"He's a great buyer and they were interested in the property. We thought it was a good time to sell at a good price for our investors and we wanted to take advantage of that," Hanchrow said. "It was about being able to work with a buyer we had great confidence in, and it was another seamless transaction."
Deals between Bristol and Capital Square have become an almost annual occurrence, starting in 2019 with 2000 West Creek, a 373-unit complex that Capital Square bought for $103 million. The 301-unit Canopy at Ginter Park followed in late 2020, selling for $83.7 million. And last December, the 200-unit Artistry in Winterfield sold for $62.2 million.
Huffman said the companies' relationship has been mutually beneficial and extends beyond Richmond.
"We've been very active with them, not just in Richmond, but across the country in places like Jacksonville, Florida and Louisville," he said.
Such deals could include another property in the Richmond area as Bristol develops a second complex at West Creek, on the former site of Oak Hill Golf Course at Patterson Avenue and Route 288. Hanchrow said that the 335-unit complex is expected to deliver its first units. early next year.
Although he said he wasn't certain Capital Square would buy it, Huffman acknowledged the company's track record.
"I would be surprised if we didn't look into it," he said.