How entrepreneurs can overcome their difficulties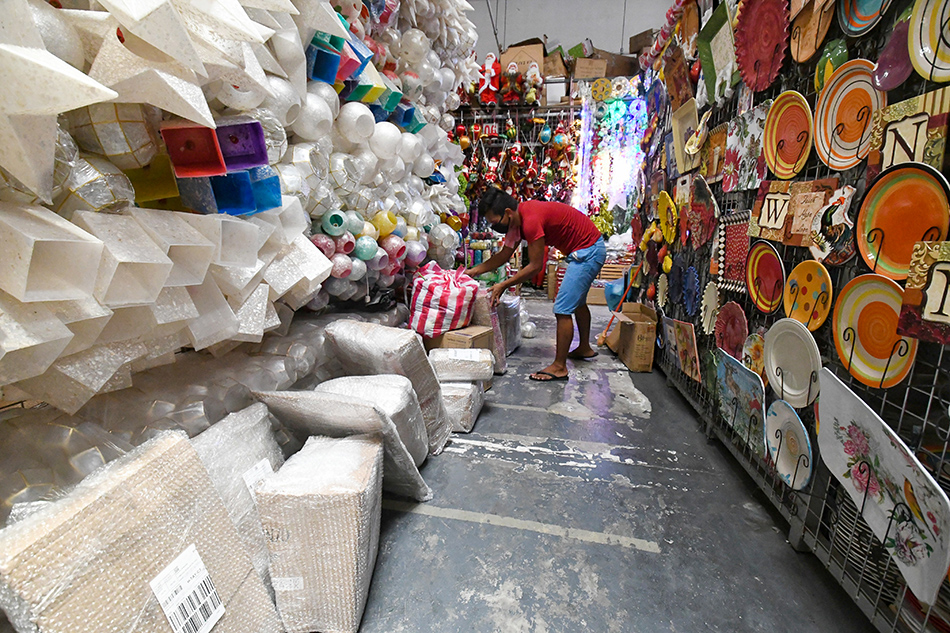 There are many challenges that an entrepreneur must overcome before being successful. I often point this out as a way to uplift our kababayans who may have lost hope due to the pandemic.
It's hard when our thoughts are torn between moving forward and holding back.
Some have succumbed to depression. But I assure you that God will never allow you to be in a situation that you cannot overcome.
Our economy is slowly recovering after a year of collapse. And we can't just rely on our government to improve our economy. The success of our entrepreneurs has a huge impact on the growth of our economy. That is why we must all do our part to help the country recover.
An entrepreneur will experience a number of ups and downs. During low points, many think about closing their businesses. My advice to aspiring entrepreneurs and those who have been in the business for a while is to stay focused on your goals and seek the strength of our Creator.
Entrepreneurial challenges
The challenges given to us are meant to strengthen our faith and ourselves. We must not give up at the slightest sign of failure. If you are aware of the difficulties you may face, you can prepare yourself and hopefully create solutions to overcome them.
Here are some of the common challenges and how you can overcome them:
1. Fail to balance your professional and personal life. Not having enough time with your family and friends will definitely have an impact on your relationships. So make time to be with your family, friends, and the things you love.
2. Thinking about changing careers. There really is a good time for everything. However, you need to reassess yourself on how you run your business. Sometimes you don't know that you are lacking the time or some skills to run the business successfully. Be open to learning new skills and become more aware of the latest trend so that you can run your business alongside your competition.
3. Lack of financial planning. There is a reason why a business plan should be developed before starting the business. In addition to defining how you want the business to operate, it is important that you are aware of your financial capabilities. Likewise, try to separate your business expenses from your personal expenses. You cannot use your business money all the time without considering your monthly business expenses.
4. Uncertainty about your own abilities. Your failure does not define who you are. It's just possible that sometimes some shots don't go as planned. When this happens, learn or relearn certain issues in the business. Focus on what's important and know what's essential for your business.
5. Too much thinking about certain situations. There are certain matters which are beyond your control. It is impossible to have a perfect plan all the time. Thinking too much can just stress you out and make you unhealthy. After careful thought, let it be. Stop thinking about all the "what ifs". You may be wasting a lot of time on some issues when more pressing issues may require your attention.
6. Tension between partners. Whether it's family or friends, there's a chance that sometimes you disagree on something. Yes, it can be hard not to make it personal. But, to preserve your personal relationship with them, it is better from the start to set parameters on how you should deal with business issues and not take it on a personal level.
The reality is that we will always run into problems, whether real or imagined, if we focus on the negative things. Fear is normal, it shouldn't stop you from chasing your dreams. Remember that above all, your main role as the boss of the business is to focus on the success of the business.
————————————
For more information, you can contact Armando "Butz" Bartolome
by email: [email protected]
FB page: Butz Bartolomé
website: https://www.butzbartolome.com
RELATED VIDEO