Indigenous leaders: Tina Sheridan seeks to empower Indigenous entrepreneurs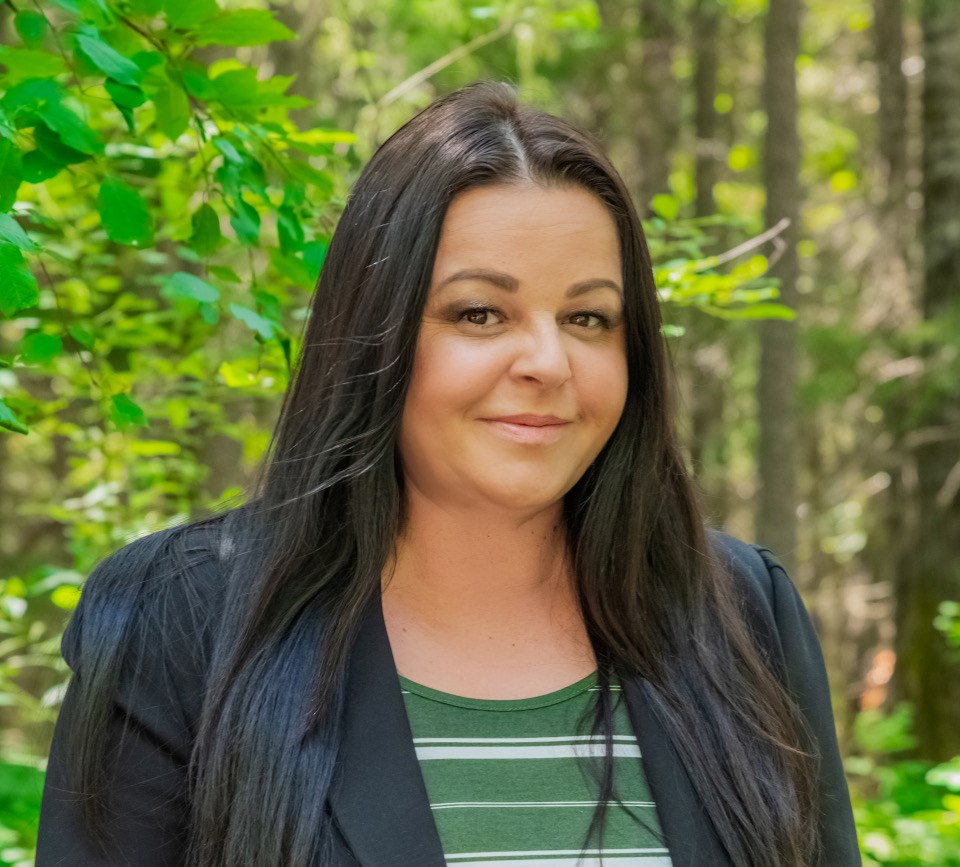 The founder of CreeQuest Corp. has pan-Canadian ambitions for its Indigenous mining services business
The motivation behind Tina Sheridan's journey to entrepreneurship is quite simple and austere.
"Hunger and poverty," said the founder and president of CreeQuest Corp, a company she has grown from a side-line to a full-service, native-owned mining service company over a 10-year period. CreeQuest and its partners put 120 people to work, more than half of whom are women and nearly half are Indigenous.
"If you are hungry and in poverty in any way and you have an opportunity and an open door to make a change, and if you have the confidence and you take the plunge and do it , then good things can happen, "said Sheridan, member of the Taykwa Tagamou Nation (TTN).
"That was the reason why I had to do something with my life. I had to set an example for my children. I wanted them to have a good life and I wanted to have a legacy on the road."
Coming on the negative side of the benefit, Sheridan spent her childhood moving to foster homes and then struggled as a single mother of two on the Northeastern Ontario reservation outside of Cochrane, working minimum wage jobs.
She started CreeQuest in 2010 as a small catering and event planning business to earn extra cash, booking social and corporate gatherings in the community like weddings, birthdays, and counseling meetings. Of the industry.
She hired band members as events gathered pace, her confidence fueled by the compliments she received from her traditional Indigenous menu.
Three years later, Sheridan knew she could bid on bigger contracts, but she needed an experienced, deep-pocketed partner and found one at Aramark, an international food and beverage company, a decision that it qualifies as "revolutionary" in 2013.
At that time, Sheridan said, it was unheard of for large service companies like Aramark to sign with a single Indigenous owner rather than a recognized band-owned company.
"They understood it, I give them credit for it," she said. "They just took a chance on me."
The two companies renewed their eight-year relationship last April.
With Aramark to guide her, Sheridan immersed herself in understanding all aspects of remote camp activity.
In less than a year, the partnership secured a camp restoration concert at the nearby Young-Davidson mine, which included housekeeping and janitorial duties.
Five years ago, Aramark and CreeQuest won the camp contract at the Detour Lake mine, northeast of Cochrane. Surface mining, now owned by Kirkland Lake Gold, remains their biggest customer to this day.
A successful young entrepreneur who started CreeQuest in her early 30s, Sheridan's ambitious, curious and growth-oriented nature has served her well. She never hesitated to speak.
"If I didn't understand a term or some technical aspect of everything we were talking about, I would say so. I would ask a lot of questions and just admit, look, I'm new, I'm new to it, you need some guidance. "
Want to read more stories about doing business in the North? Subscribe to our newsletter.
During a four-year stint as a TTN Band Councilor, she combed through the pages of impact and benefit agreements that previous leaders had negotiated with resource companies operating on their traditional lands. .
These pacts presented a multitude of opportunities for Indigenous business operators like her to participate in industry supply chains.
She lobbied for additional outsourcing opportunities across all camp services that more TTN members could access.
From there, CQ Laundry was born. Located in Cochrane, his industrial laundry, now three years in a row and periodically employing between five and nine people, takes care of all of Detour Mine's laundry.
This month, the ownership of CQ Laundry is transferred to Sheridan's daughter, Emily Lamarche, who started as director of transportation. In collaboration with Aramark, the plan is to add more machines to accommodate the expanding mine and also to position itself to take on more customers.
Last year, as her workload increased, Sheridan felt like she had "hit the ceiling" as the sole owner so that she could grow the business.
She recruited familiar faces and associates – Greg Sutherland from the Moose Cree First Nation and Virginia Forsythe from the neighboring Wahgoshig First Nation – to join us as shareholders.
Both are experienced and recognized in Aboriginal business circles and share many of Sheridan's values. They restructured CreeQuest and incorporated it in 2020. CreeQuest is now a registered Indigenous business with their three home communities.
Together they reflected on how to expand their business to other mining services and entered into a partnership with family-owned Timmins-based NPLH Drilling, and within a month of closing the deal, they won a drilling contract at Detour Lake.
Last December, CreeQuest signed a partnership agreement with Komplete Modular Solutions, one of Canada's leading remote camp providers, to focus on mining, forestry and civil construction opportunities in the region.
Not content with just making money, what remained of the utmost importance to Sheridan was giving back to First Nations communities, sharing the wealth, providing employment opportunities and improving the lives of the people who surround them.
To date, CreeQuest's community investment fund has distributed $ 734,000 over five years for athletic fields, infrastructure upgrades, and cultural programs for youth and seniors as part of the agreement. with their partners.
In a region teeming with spinoff opportunities in the mining sector, Sheridan is keen to help train a few other entrepreneurs like her and some next-generation leaders. In his view, Indigenous participation in resource projects must go beyond entry-level jobs.
CreeQuest recently launched an Entrepreneurial Mentorship Program for Indigenous Learners, a nine-week virtual course taught by a college professor with expert speakers on hot topics such as sourcing, startups and negotiating deals. partnership.
Sheridan finds that there is no shortage of aspiring business owners with questions on how to get your foot in the door.
"We want to inspire and mentor promising new entrepreneurs. "
Not content with serving only northeastern Ontario, Sheridan is eager to see how far their momentum can take them.
Sheridan believes her story and unique business model resonates with Indigenous communities and their partners across Canada.
"Other First Nations are knocking on our door," said Sheridan, who was interviewed while on a business trip to Quebec. "Everything we do works because other communities and provinces are interested in our history.
"Years ago, with our ancestors, there were no boundaries or divisions between communities, and if you harvested or hunted well, you would share this meat and food with others. I think that's the mindset we have and what makes us aboriginal businesses.
"Yes, we are competitive, but we have been doing it for a long time and we also want to see others succeed."