Innsbrook firm cashes in on office deal in early COVID era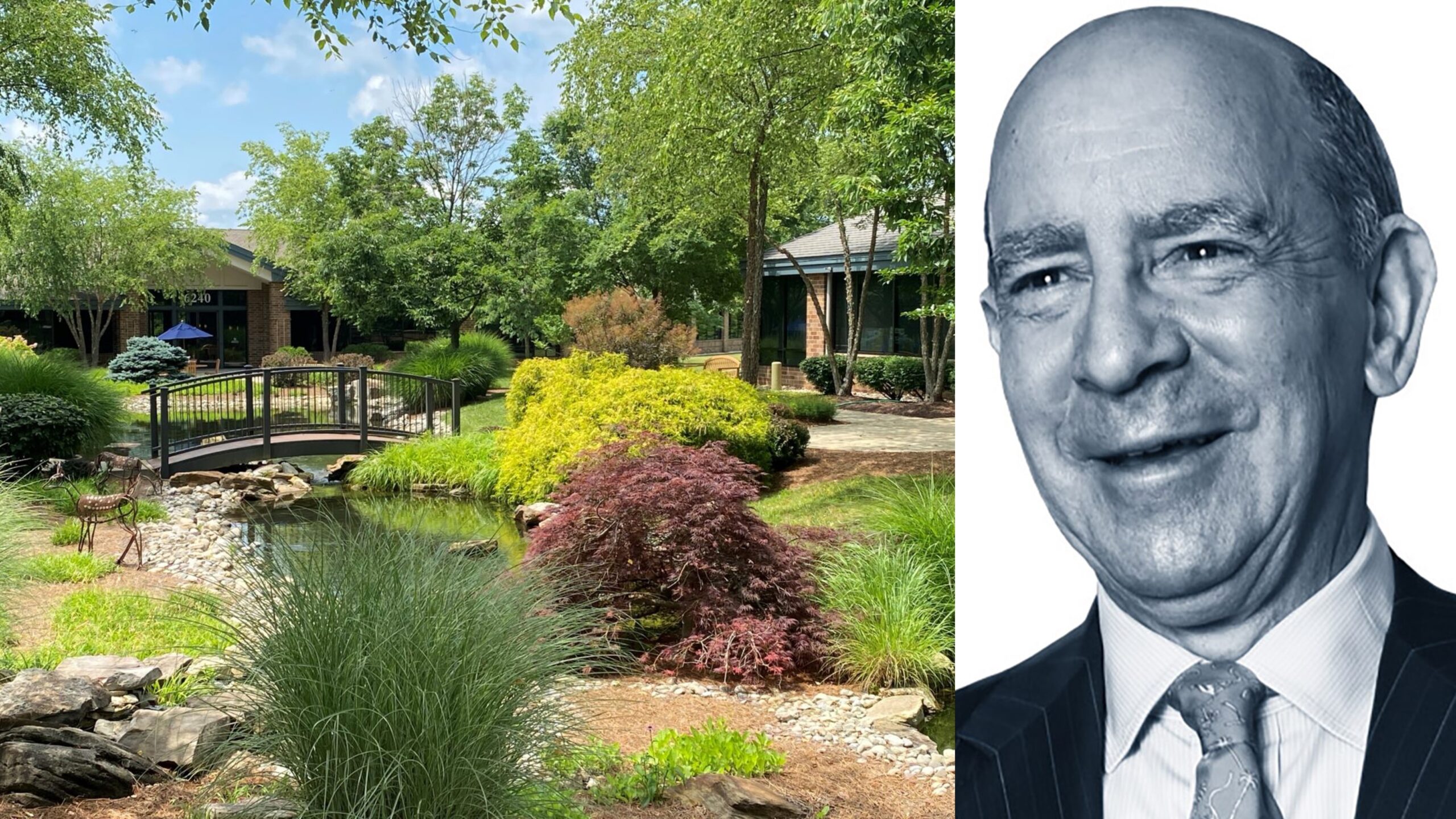 In October 2020, at the height of the first year of the pandemic, John B. Levy & Co. rolled the dice and bet that the lockdown wouldn't last forever and that offices wouldn't become permanently obsolete.
While only half of that bet has had time to be fully proven, the Innsbrook-based company still found a way to profitably exit the investment and did so ahead of schedule.
Earlier this summer, Levy & Co. sold Old Dobbin Business Park, a six-building, 252,000 square foot office complex in Columbia, Maryland.
It traded for $37 million, after Levy & Co. and Maryland-based investment partner Fernau LeBlanc paid $30.6 million less than two years ago.
John Levy, the company's chairman and namesake, said last week that the earlier-than-expected sale was partly driven by the unpredictable pandemic office market.
The Old Dobbin buildings were 75% leased at the time of purchase and Levy said the plan was to increase occupancy over time and sell the buildings individually over 5-7 years.
But as the lockdowns eased and the world slowly reopened, Levy said the group's Plan A wasn't quite going to plan.
"The rents were in progress, but no one was in the parking lot. That's usually not a good real estate sign," Levy said. "Rental was anemic. The return to the office was marked by both Omicron and Delta (COVID variants). We just didn't see many people coming.
Then came plan B.
Although well ahead of schedule, they tested the market for buyers and eventually found a single suitor who wanted all six buildings for a plan to make it more of a medical practice complex. The deal was closed in June.
Levy said his company is always making contingency plans, but that's all the more important in the age of the pandemic.
"We had a business plan and we weren't afraid to change it when the facts on the ground didn't match what we thought we were going to get," he said.
Levy & Co.'s in-house investment arm has been busy beyond Maryland.
Closer to home, in Henrico, the company executed its Plan A at Windsor Business Park, a six-building office complex off Parham Road.
He bought the complex in 2016 with Fernau LeBlanc for $32 million with a plan to sell the buildings one at a time. After last month's sale of 8570 Magellan Parkway for $8.8 million, the group has just sold four of the park's six buildings for a total of $35 million. Levy said they had two buildings and 20 acres of land left to sell.
The company has also made a bet on residential property in the city's East End. This summer, he bought the 130 Villas at Oakwood apartments for $10.7 million and plans to convert those townhouse-style units into condominiums for sale at around $150,000 apiece.
Levy said internal company deals, like Old Dobbin deals, come down to the purchase price.
"The funding is temporary. The base is permanent," Levy said. "I wanted to buy something that had the right basis (cost), because what you pay for something is permanent."