Sainsbury's to launch £1million incubator scheme for black entrepreneurs | New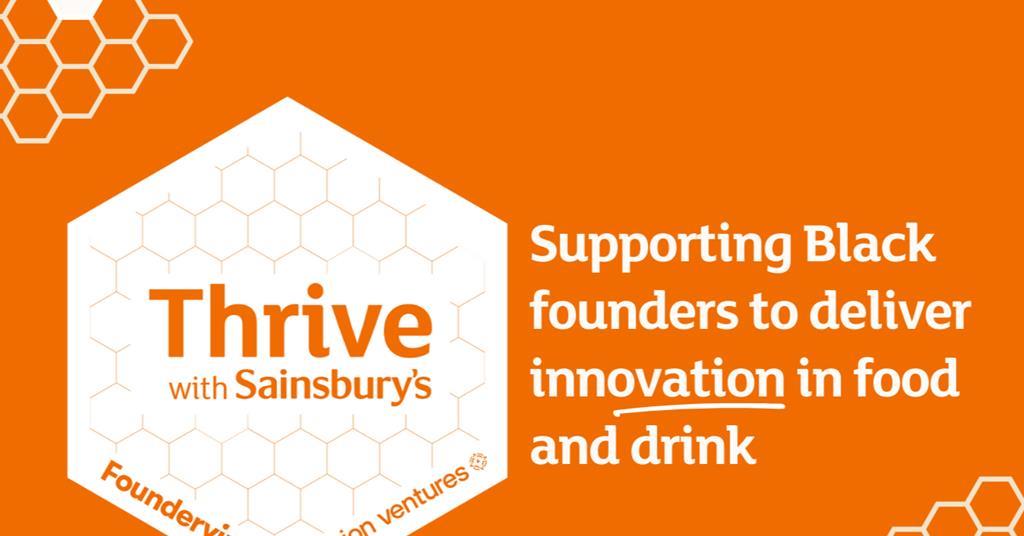 Sainsbury's is launching a £1million incubator program for black-led start-ups to help ethnic minorities overcome industry hurdles.
The supermarket pledges to support food businesses 'looking to grow but facing one of the many hurdles that could hold them back' with the free 16-week 'Thrive with Sainsbury's' programme.
"Whether it's inadequate funding, a lack of social capital and networks, or limited industry knowledge and expertise, it's difficult to launch a new brand at a scale without access to the right support, and these challenges are often felt even more intensely by black and ethnic minority business owners," the company said.
"Thrive with Sainsbury's has been specifically designed to help overcome these barriers, offering a tailored support package delivered by expert partners."
Sainsbury's will select nine successful applicants to receive a welcome grant of £20,000 each, as well as one-on-one hands-on support and group learning opportunities as they transition to supermarket shelves.
Further funding will then be available at various stages of the process, up to a value of £105,000, for each brand that manages to bag a Sainsbury's listing.
Up to five groundbreaking black-led brands will eventually hit shelves in 2023.
Silika Shellie-Manso, Grocery Innovation Director at Sainsbury's, said: "One of the main aims of our Win in Food strategy is to bring innovation to our customers and at Sainsbury's we have always been passionate about by researching new or emerging brands.
"As an inclusive retailer, we believe that to bring great food and drink to everyone, it should be made by everyone."
Thrive with Sainsbury's, which is run in partnership with Foundervine and Mission Ventures, is open to any food and drink company founded by "a person who identifies as being of black heritage or heritage".
"We know that despite the strength of ideas and potential of black founders, opportunities and success can often be hindered by ethnicity, which is why we start with this group of the most underrepresented founders first" , said Shellie-Manso.
Successful applicants must have new products relevant to the retailer's customer base, as well as a vision for growing their business in the future.
"Our hope is that this will help them successfully grow and sustain their brands and businesses," Shellie-Manso added.
"This is a new approach for us and we hope it will both drive significant change in the retail industry, while allowing us to bring more innovation and a wider product range to our clients."
The program is part of the company's ambitions to become a more inclusive company. Closing of applications on August 16, 2022.