SMEs in the Ashanti region with skills for business development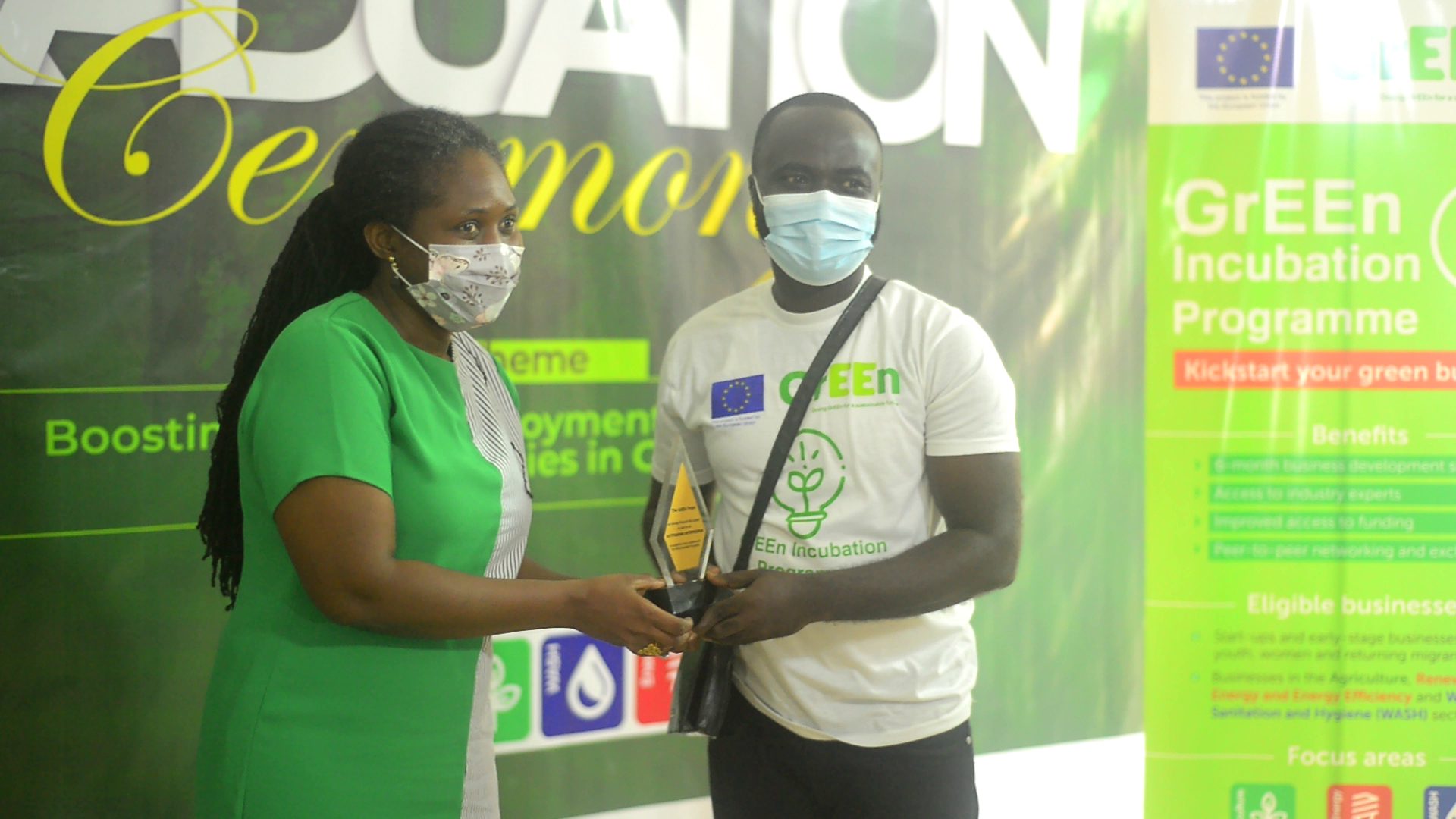 Small and medium-sized entrepreneurs selected in the Ashanti region have been equipped with the necessary skills to help them develop their businesses.
Ten SME entrepreneurs benefited from the six-month business training.
The GrEEn incubation project was organized by SNV Ghana for entrepreneurs in the sectors of agriculture, renewable energy and energy efficiency, and water, sanitation and hygiene (WASH ).
The project, under the theme "Boosting Green Employment and Enterprise Opportunities in Ghana" hopes to support start-ups across the country.
GrEEn's Senior Incubation and Acceleration Advisor, Genevieve Parker-Twum, revealed that most of the participating SMEs have seen drastic improvements in their businesses.
"We exposed them to potential clients and helped them find out what exactly investors are looking for and how they can prepare to be able to access investments.
"We also helped them expand their market. It's hard to find opportunities that help start-ups grow when they find themselves in their own backyard. So we helped them find market opportunities.
"Some of them explored, they were able to expand. And, some are even exporting now. Some have obtained institutional supplies now.
" They are all fine. We hope that these SMEs will continue to develop their businesses to become stronger and more environmentally conscious companies that will have an impact on the societies in which they are located and create jobs, "she said.
The European Union-funded training program included sessions with Recycle Up Ghana, Kumasi Hive, Women's Haven and HapaSpace.
Entrepreneurs were guided in formalizing the business, acquiring resources, writing a business plan to access funds and grants, employability skills, job skills product planting and development.
One of the outstanding SME winners, Foster Osae, said the training program has had a huge impact on his start-up business.
"We were exposed to mentoring sessions during the 6 month training. Thanks to the mentoring, I was able to network with different companies and entrepreneurs. It has widened my market.
"The training also provided me with services like office space. I now have an office to accommodate my partners who can visit my business from any destination, "he said.