Student entrepreneurs win cash prizes – Campus Current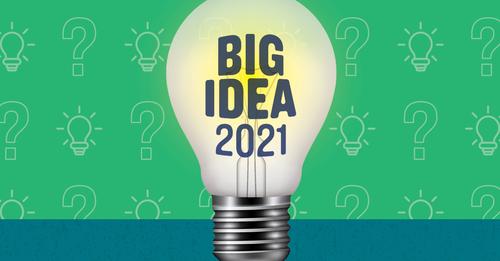 Three student entrepreneurs won a collective $ 2,500 for their pre-Thanksgiving business ideas.
AACC student Nickie Lambert won the AACC Entrepreneurial Studies Institute's Big Idea Pitch top prize of $ 1,000, beating three other contestants. His idea is to create a non-profit company called WeFi that will renovate and donate wifi hotspots to low-income households.
In a video explaining his idea, Lambert said the pandemic had "thrown many households into financial hardship and made public wifi unsafe, reckless or unavailable." … So if we can bring people home online, we can offer them the world.
Lambert also won $ 250 for the contest's Community Big Idea Award, which the judges give to a candidate whose idea could benefit the community.
Second place went to student Lauryn Damron, who took home $ 750 to invest in a business called Snapdragon Paws, which is a pet clothing store that will donate $ 1 from each sale to local animal shelters for them. help take care of homeless animals. Its prize included $ 250 for a prize called "Fan Favorite," determined by an online survey of the AACC community.
Third place winner Mary Smith took home $ 250 to help start a business called Drawing In Nature, which will host nature workshops in community gardens. Customers will relax drawing pictures of plants and animals.
"Just spending time in nature has been shown to reduce stress and boost immune function," Smith said in a pre-recorded video.
"The idea [of the event] was to inspire students with great ideas to share them and gain practice, "said Stephanie Goldenberg, Academic President of the Institute.
Student entrepreneurs will compete for cash prizes at ESI's Big Pitch Spring Contest,