The British Embassy in Kuwait invites proposal submissions for the Gulf Strategy Fund 2022 to 2025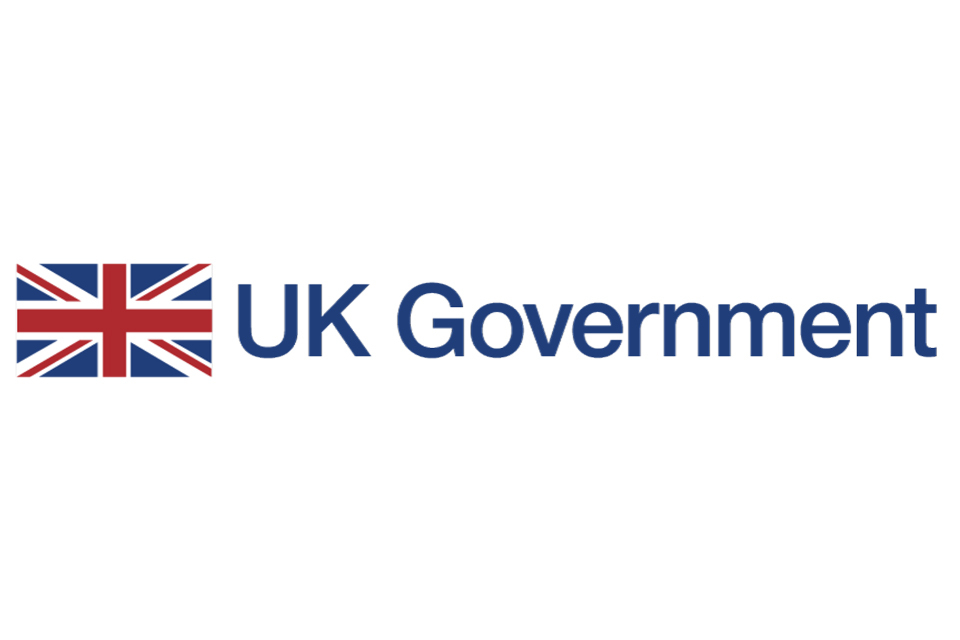 Goal
The Kuwait program supports the implementation of UK priorities for Kuwait. It supports Kuwait's ambitious Vision 2035 "New Kuwait" program to transform Kuwait into a commercial hub, with a resilient and diversified economy led by the private sector under the aegis of government institutions, which accentuates social values ​​and the identity and supports the development of human resources.
This tender is taking place alongside FCDO Kuwait's national business plan development process, and projects will need to align with its strategic direction.
Gulf Strategy Fund projects are not intended to support isolated activities, such as a single visit or training course. Projects must make a clear contribution to strategic objectives and have a clear outcome, such as unlocking wider progress and substantially advancing the UK-Kuwait partnership. All projects must demonstrate value for money. The FCDO defines "value for money" as "making the best possible use of all our resources to maximize our impact". In program work, maximizing impact involves having a strong, evidence-based theory of change demonstrating the causal link between the intervention and the results that support FCDO's strategic priorities.
Scope
Bids may build on past projects in Kuwait or the wider region. The Embassy has also identified the areas it wishes to prioritize:
cyber security
media freedom
equality and inclusion
scientific collaboration
a health
education
anti-corruption and ethics
youth political participation
climate change and biodiversity
economic diversification
However, we also invite offers in other thematic areas. These will be evaluated according to the same criteria as all other offers.
We also draw your attention to the commitment of the FCDO MENAD Gender Charter published in September 2021, which calls for ensuring the integration of gender equality and inclusion in all design, execution and in all projects. of program.
The Embassy recognizes the challenges of working in a rapidly changing environment, dependent on the schedules and priorities of external actors. This particularly impacts the programming of activities and becomes difficult when planning a multi-year program. We therefore adopt flexible and adaptive approaches as a key element of project efficiency and value for money.
Funding period
The FCDO has committed to the GSF for the period of three years (2022-2025), in accordance with the FCDO funding agreement.
This allows us to think strategically and plan multi-year projects that can have a much bigger impact. We therefore encourage bids that demonstrate a long-term strategic vision and envision gradual implementation and measurable impact.
Given the short timeline and to account for projects at different stages of development, projects are not expected to start before August 1, 2022.
However, we expect that there will be no ability to carry over funds from one fiscal year to the next. We commit to multi-year projects, but funding commitments will be made on an annual basis, with the budget for subsequent years considered indicative. Funding commitment for subsequent years will be reviewed when submitting new activity-based budgets for each subsequent implementation year. This process provides partners with the opportunity to review and adjust their plans as well as the timing of activities and response to changing circumstances.
Level of funding and range of projects
The FCDO has yet to confirm program funding allocations for each country over this period, but we are working on an indicative budget of £1.5m per year for three years.
To improve efficiency, we prefer small projects to be between £20,000 and £50,000 per year and larger projects to be between £50,000 and £250,000. All projects can be considered, but we advise consolidating project work in a similar thematic area, we also recommend flexible project planning which could adjust the activity according to available funding.
Settings
In allocating and overseeing program funds, the British Embassy in Kuwait is required to comply with all Cabinet Office and FCDO rules and guidelines, including but not limited to those set out within the operational framework of the FCDO program (PrOF). In particular, partners should note the following requirements:
all projects must have a single implementer, who takes full responsibility for the project's budget and results. An implementer may, in some cases, outsource the project activity to a third party

FCDO can only pay for costs incurred after signature by both parties and between the start and end date specified in a funding agreement or contract

all project payments are made late on activities. The British Embassy will not consider advance payment requests from performers

all projects must align with the Paris Agreement and assess climate and environmental impact and risk, taking steps to ensure no environmental harm is caused

all projects must consider and demonstrate how their interventions will impact gender equality, disability inclusion and people with protected characteristics

any project involving paid communications activity must be cleared by the Professional Communications Assurance (PCA) team prior to signing agreements

any project working on human rights, law, policy, practice or capacity of the justice or security institution will be reviewed under the guidelines of the UK Security and Justice Assessment at abroad (OSJA) before signing the agreements

all approved projects will be required to comply with the reporting requirements imposed by the FCDO using the templates provided, including:

monthly project updates and ABB forecasts
quarterly monitoring reports
project closure report
Process
All offers submitted will be reviewed by the Embassy and evaluated against established criteria.
The Embassy will expedite the approval process where possible, but cannot approve projects until the formal funding allocation is confirmed.
Approved projects will then begin the engagement process before beginning implementation, including:
obtain all required approvals (e.g. PCA, OSJA, due diligence, etc.)
any competitive process (if necessary to select commercial performers)
preparing and signing agreements
Assessment criteria
| Criteria | Explanation | Weighting |
| --- | --- | --- |
| Strategic adjustment: | Project alignment with FCDO objectives and broader Embassy program design. | 25% |
| Value for money: | Maximize the impact of the activity through a solid conception of the theory of change identifying the relationship between the planned activity and the desired results. | 25% |
| Feasibility: | Realistic targets on schedule, appetite from Kuwaiti/UK stakeholders. | 15% |
| Risk: | Risk assessments for projects should be comprehensive and realistic, including viable mitigation measures to reduce the likelihood and impact of any reputational or financial risk to the FCDO and the UK. | 15% |
| Transversal: | All projects must consider gender equality, inclusion and the climate impact of all activities and support the Embassy's goals of raising awareness and encouraging positive change. | ten% |
| Aptitude: | Proven record of delivery implementation within the context (or similar) of the proposed project. | ten% |
Submission of offers
An approved submission will include:
Please return completed document pairs to [email protected] with confirmation of the type of contract that would be required (Grant Agreement or Memorandum of Understanding).
The British Embassy in Kuwait tender will be open from May 29 to June 23, 2022.
The PPF template is identical to the programming template except for sections that have been adapted for multi-year projects.
The ABB model has been adapted to accommodate projects lasting up to three years. For the first year, implementers should calculate the budget on a monthly basis. Subsequent years are initially budgeted on a quarterly basis, and will be refined and re-approved prior to each fiscal year.
Grant Agreements and Memoranda of Understanding are standard FCDO contracts and the Embassy will not enter into contract negotiations beyond the very limited areas where it can use pre-approved amendments.
Copies of contract templates are available on request from [email protected]
The Embassy is unable to write offers on behalf of an implementer, but the program team is available to provide support in proposal development or policy alignment. The team will also conduct group workshops during the tender period on FCDO programming and processes. To register your interest in these sessions and any other questions relating to the projects, please contact the Embassy program team via [email protected]
British Embassy in Kuwait Program Team at [email protected]