US agrees to fund Australian critical minerals projects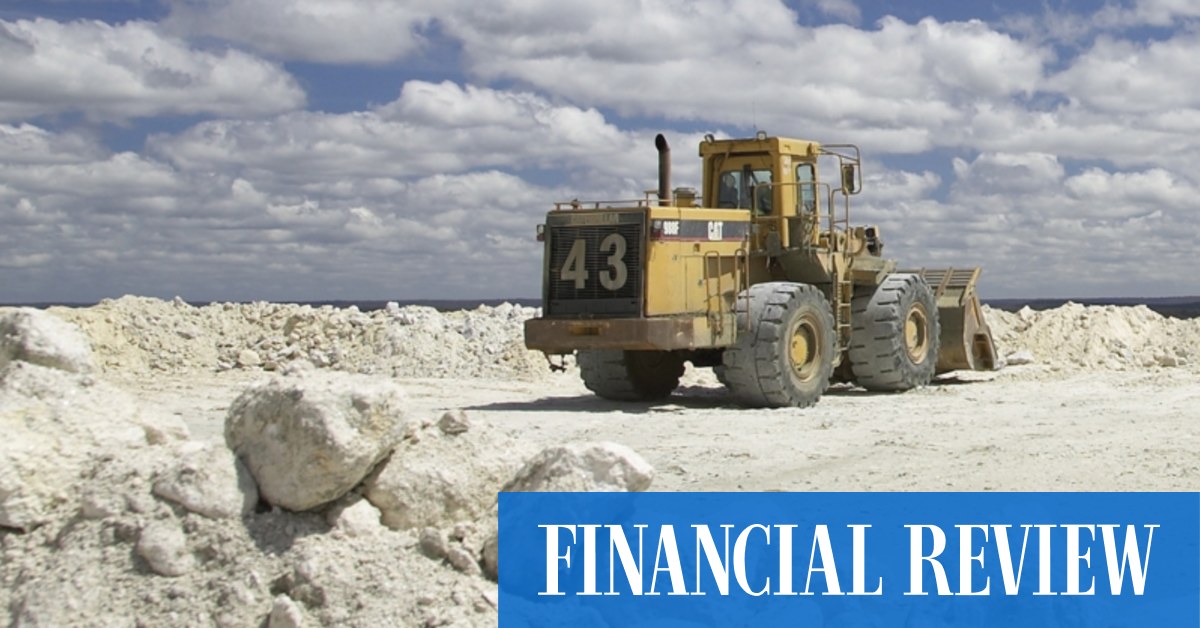 Ms. Raimondo, former governor of Rhode Island and current president of the US Development Finance Corporation, said she would do everything possible to facilitate investment in such projects.
In November last year, the United States updated an official list of critical minerals such as nickel and zinc that are central to energy, defense, electronics and other vital industries, as the administration tries to reduce its dependence on foreign supplies.
On Thursday (AEDT Friday), President Biden is expected to sign into law the Defense Production Act – a wartime power – which allows the government to fund the production of these minerals in current operations, as well as productivity improvements, security upgrades and related feasibility studies.
Share prices of critical mineral stocks in the United States rose following the leaks.
Australian companies that stand to gain are Iluka, Australian Strategic Minerals, Cobalt Blue, Lynas, RZ Resources and VHM. Lithium company Ioneer is seeking approximately US$500 million ($665.9 million) in funding from the US Department of Energy and is currently undergoing a due diligence process.
Demand for critical minerals is driven by increased renewable energy manufacturing, but there are also supply issues. The United States wants to move away from its dependence on Chinese production, which accounts for up to 80% of global supply.
Sanctions on Russian exports following its invasion of Ukraine are also adding pressure on supply.
Mr Tehan met with officials from the Export Import Bank and the US Development Finance Corporation – the two equivalent agencies of Export Finance Australia – this week in Washington. He also met with US senators to solidify their support for the changes.
"We're going to make sure we're working to get the agencies aligned to do the kind of work we need to get that investment, whether it's debt or equity," Tehan said.
According to the International Monetary Fund, Australia is in pole position to benefit from a six-fold increase in demand for critical minerals worth $12.9 trillion over the next two decades.
Mr Tehan and Secretary Raimondo also met to launch the so-called Indo-Pacific Economic Framework, part of Australia's first strategic trade dialogue with the United States. The ongoing dialogue is between the US Department of Commerce and the Australian Department of Foreign Affairs and Trade.
Ms Raimondo said the United States and Australia stood side by side against China's economic coercion and human rights abuses.
"China's anti-competitive coercion, there's no room for that. And we will stand with our allies against this, whether it is unfair trade practices, which have undermined the stability of our industrial base and our workers, or whether it is to stand up against human rights abuses, we will stand strong with our allies to do so," she said.
She said the United States and Australia would draw up a list of countries to be included in the Indo-Pacific Economic Framework.
"This is a region where we have been absent for the past few years. And it's time for us to take positive action around the digital economy, supply chains, critical minerals, infrastructure [and] green economy," she said.