Why do we need more female entrepreneurs in the entertainment industry?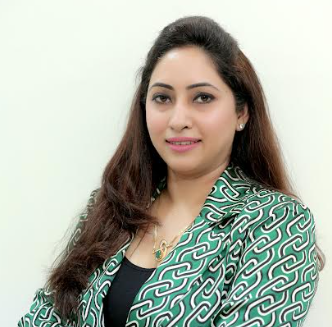 The growing number of women in the Indian entertainment industry is improving the quality and visibility of creative and fresh content.
Around the world, women are shaping industries by stepping up, speaking out and taking on bigger roles. Ten years ago, all of these things would have seemed like an implausible dream. But now, while some women are asserting themselves by occupying positions of power and breaking the glass ceiling, others have taken the road less traveled to become entrepreneurs.
The transformation of traditional media into digital media, with a rapid acceleration following the COVID-19 pandemic, has effectively changed the narrative of how women are viewed in the entertainment industry. The number of women entrepreneurs has increased significantly in recent years, due to the rapid rise of the digital economy. However, our society is still preparing for the need to increase gender diversity. This acceleration has contributed to an increase in the number of women in decision-making positions in the entertainment industry, paving the way for many women to take center stage as entrepreneurs. This shift can also be seen as the ripple effect of female entrepreneurs in other sectors taking the lead, such as finance, marketing, beauty and wellness, to name a few. .
Women entrepreneurs and their growing presence in India have had a huge impact on the social and economic demographics of the country. According to an IBEF report, women lead 45% of start-ups in India, of which more than 50,000 are already recognized by the government. In 2021, the country has seen most start-ups led by women become unicorns.
It also means that more women should be encouraged to take on challenging roles and take their first steps into entrepreneurship. Here's why.
Women bring new ideas to the table.
Diversity of perspectives and experiences is important to encourage innovation, as different perspectives contribute to better decision-making.
When women step into leadership positions, they bring new perspectives, as well as structural and cultural diversity, to the workplace, which results in more effective solutions. With varied perspectives and a sense of awareness, women can investigate more minor details to discern what is happening beneath the surface. A new perspective in the entertainment industry is long overdue, and this change can be brought about by various thought and discussion.
Women lead more effectively.
Women-led businesses are believed to be more efficient, and some of the compelling reasons to invest in one include higher return potential, multitasking, high risk appetite, and emotional quotient ( EQ) higher.
Women are more empathetic.
Empathy is generally considered a woman's greatest superpower. Non-judgmental, an empathetic leader can recognize that everyone sees the world differently. They are able to connect with co-workers and speak openly with them, as well as recognize when they are having difficulty. Essentially, an empathetic leader can set their team up for success by listening rather than fixing, resolving, or dictating.
Other factors are that women entrepreneurs have a special aptitude for establishing and maintaining long-term relationships. They have superior communication, organizational and networking skills. In addition to the above, women entrepreneurs contribute to the economic growth and stability of a country. Women entrepreneurs become role models for other women who want to start their own businesses. As a result, more jobs are created for women, which helps reduce the gender gap in the workforce. Encouraging women entrepreneurs is very important for the economic growth of the country since their participation has an impact on job creation and employment, raising the standard of living and social independence.
Female entrepreneurship has the potential to create significant social change by making women financially empowered and independent.
END OF ARTICLE